Alexandra Xander

Princess

Weapon:

Mostly Staves

Gender:

Female

Race:

Human

Home:

Adretana
Alexandra is the princess of Adretana and sister of the king of Adretana, Julian Xander.
Overview:
Alexandra is a fragile girl who's always at Julian's side, the king of Adretana, always looking to help those around her. She joins the Laxius Force after the death of her brother, she has a big role in Laxius Force III by finding a book about the airport in Kondler. However, she's killed by the order. She can be revived in Laxius Force III. If you revive her, she will be back as an apostle.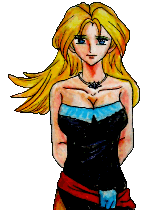 Battle:
Alexandra is a weak character as a princess. But she can be fairly useful with some spells when she becomes an apostle.