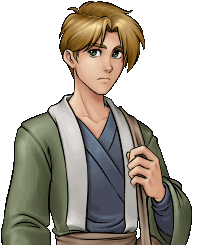 Benoit is a character from the Millennium series.
Overview:
Benoit is Marine's cousin.
He is first encountered in Pinerock and quickly joins permanently.
Benoit is learning Jun-Tsu Ka Ra, an ancient fighting art.
He is a bit reluctant to invest in Marine's quest at first, but at the end of Millennium 2, he decides to offer his help as one of the 13.