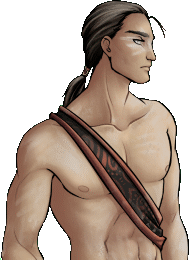 Hirado is a character from the Millennium series.
Overview:
Hirado joins in Millennium - A New Hope, but is almost entirely absent from the sequel.
He only appears in Millennium 3 - Cry Wolf if players find him.
Hirado is a monk and can specialize in either body or mind through his promotion.